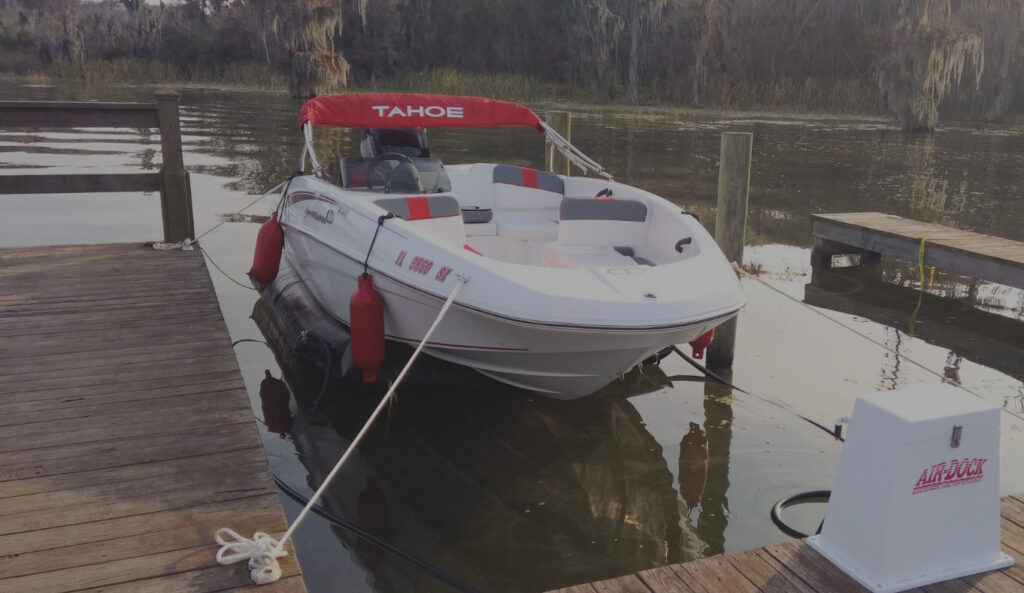 Have a docking location without 4 corner tie-down points? No problem, a customizable frame kit will keep your Air-Dock and boat secure.
•

Frame kits are available for all size Air-Dock boat lifts.


•

Made from structural PVC, each frame kit can withstand the elements.


•

Frame kits can be attached to your fixed or floating dock, and function with both tide and wind.
Will Air-Dock Work For Me?
At Air-Dock we've successfully lifted thousands of boats all over the world, and our expert representatives can help you tackle any of your concerns or unique situations. Some of the boats types we have lifted include: