Air-Dock Design And Installation
CREATING TRENDS SINCE '79
Air-Dock is a free-standing boat lift system, meaning there are no permanent attachments to your dock or boat slip. This is especially important when working with marina dock masters, and rented slip space.
Air-Dock works with floating and fixed docks; all you need is four corner points to tie to and you are ready to go. Don't have four corner tie down points? We can help with a customizable floating frame kit.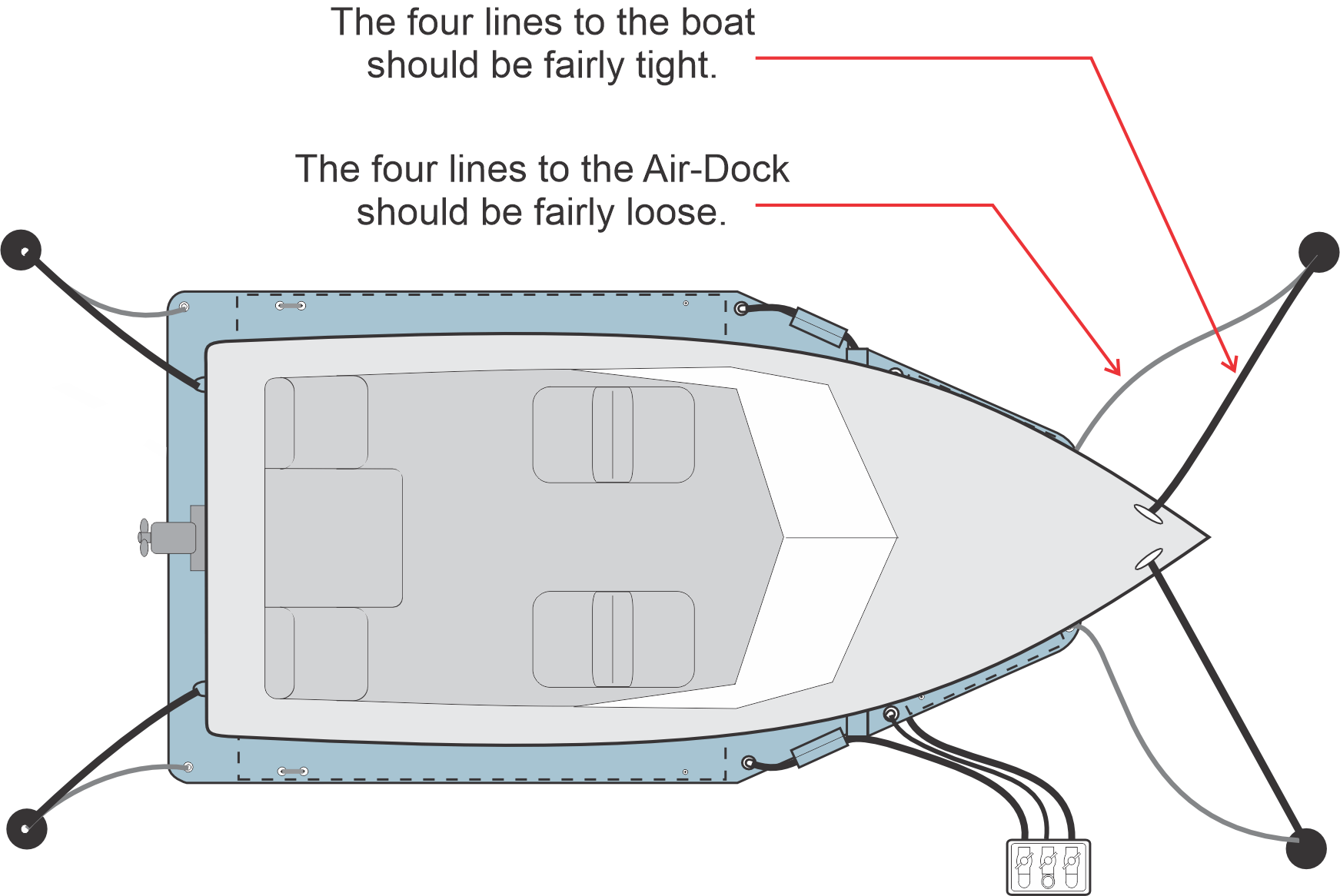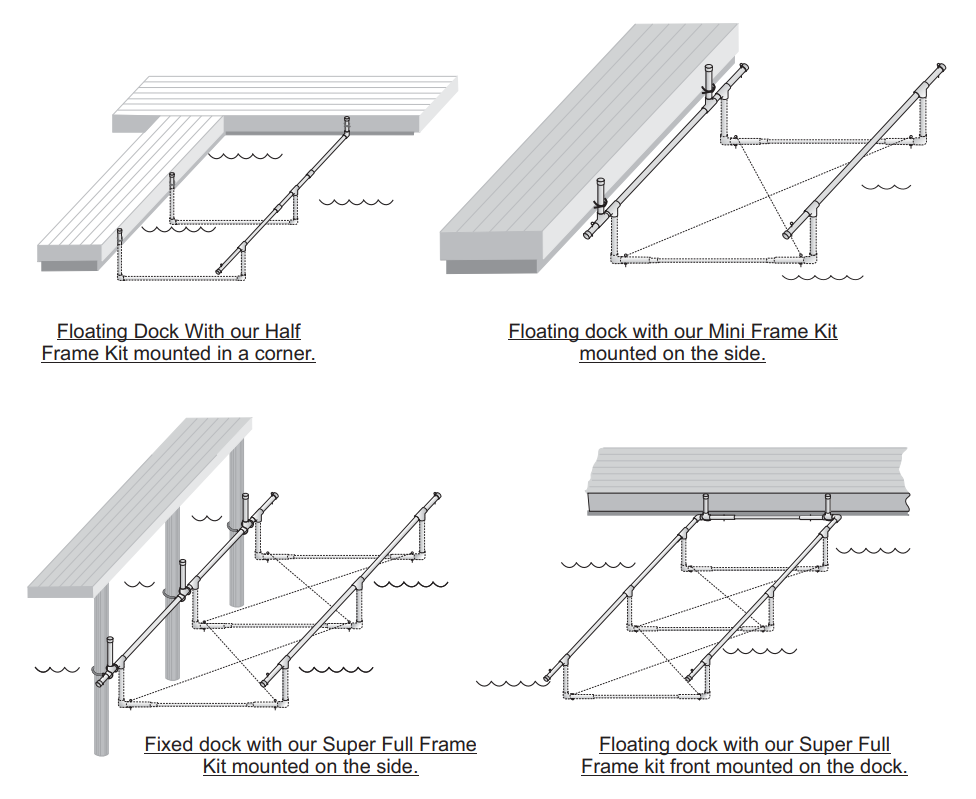 Air-Dock frame kits are specially designed to fit your unique situation.
•

Frame kits are available for all size Air-Dock boat lifts.


•

Made from structural PVC, each frame kit can withstand the elements of sun, wind, waves, and tide.


•

Frame kits can be attached to your fixed or floating dock and sit below the water to support your chambers without contacting your boats hull.
Will Air-Dock Work For Me?
At Air-Dock we've successfully lifted thousands of boats all over the world, and our expert representatives can help you tackle any of your concerns or unique situations. Send us a picture of your boat and Air-Dock and we can feature it below!