Multi-hull boat designs have grown quickly in popularity and Air-Dock has grown with them. Keeping features from our original design and adding flexibility and new options, we have created a lift system tailored to the multi-hull community. With varied size ranges and options, your lift can be ready and shipped to your door in days, not weeks or months like our competition.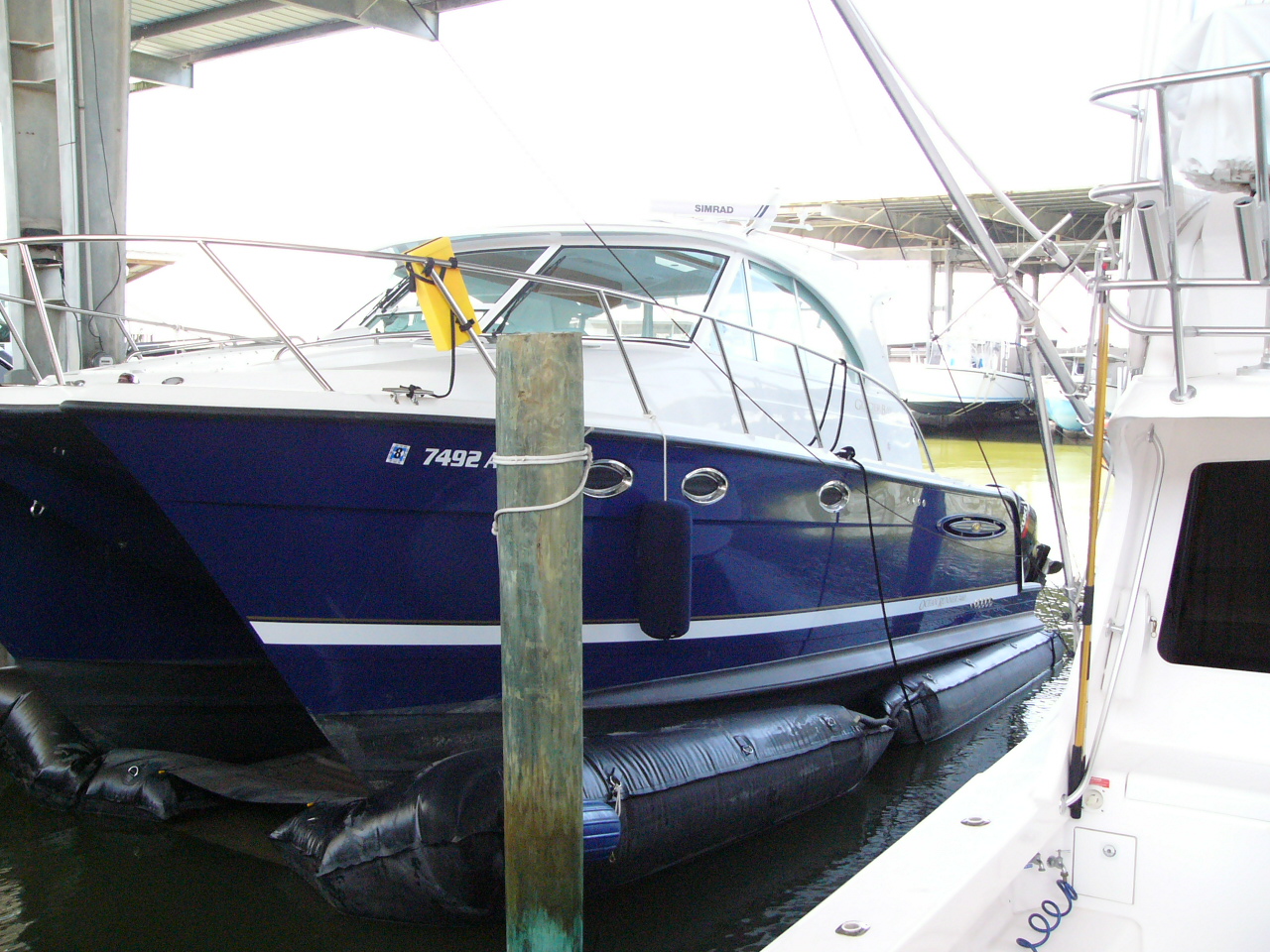 •

The Multi-hull boat lift can accommodate the dimensions of the smallest pontoon boats to the largest Catboats.


•

Maximum weight capacity of 18,000 lbs. on our largest size lifts.


•

A starting retail price of $3,900 for an entry level size gets you out of the water for a fraction of the price of the competition.
Multi-hull boats can be lifted on either three, or four interwoven chambers, but our most common size is comprised of three chambers meticulously tailored to fit your unique boat style. A square bow chamber, fitted to your boats width, makes docking fast and easy. Simply use the control assembly to inflate your chambers and your boat is now floating on a stable cushion of air!
Check out our Installation & Usage Page for detailed information and examples!