With lifelong sailors on staff at Air-Dock we understand the difference between sailing and boating. Air-Dock has the perfect solution to your needs and can accommodate most retractable keel monohulls, catamarans, or trimarans. Keep your hull clean, stay fast and let the air not only move you, but lift you up!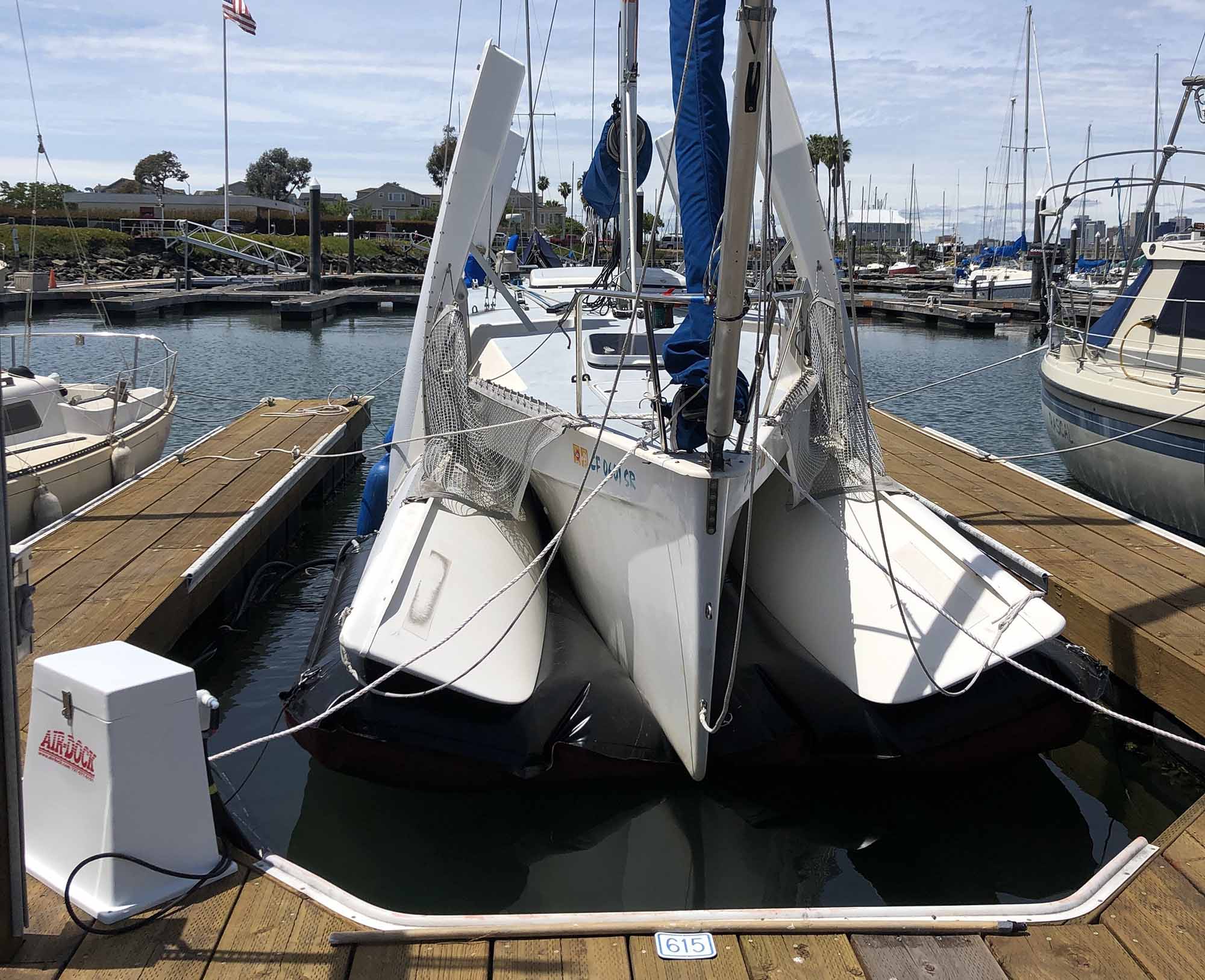 •

From dingy sailors to weekend cruisers, Air-Dock allows you easy access to your boat without needing to un-rig or trailer when not in use.


•

Maximum weight capacity of 18,000 lbs. for the largest lift models.


•

A starting retail price of $2,750 lets your sail away into the sunset with peace of mind.
Smaller sailboats start on lifts with two or three chambers, but even large foldable trimarans can fit on our largest four chamber models, these models are built to withstand not only length but width as well. Internal guide chambers are there to keep your boat centered on the lift while it inflates, allowing you to relax knowing you have protected your investment for years to come.
Check out our Installation & Usage Page for detailed information and examples!