The traditional V-Hull design has been the cornerstone that Air-Dock has built it's 22-year success on. Practice makes perfect, and this design has successfully helped thousands of boat owners lift their boat safely and effectively, keeping them clean and ready for another fun day on the water!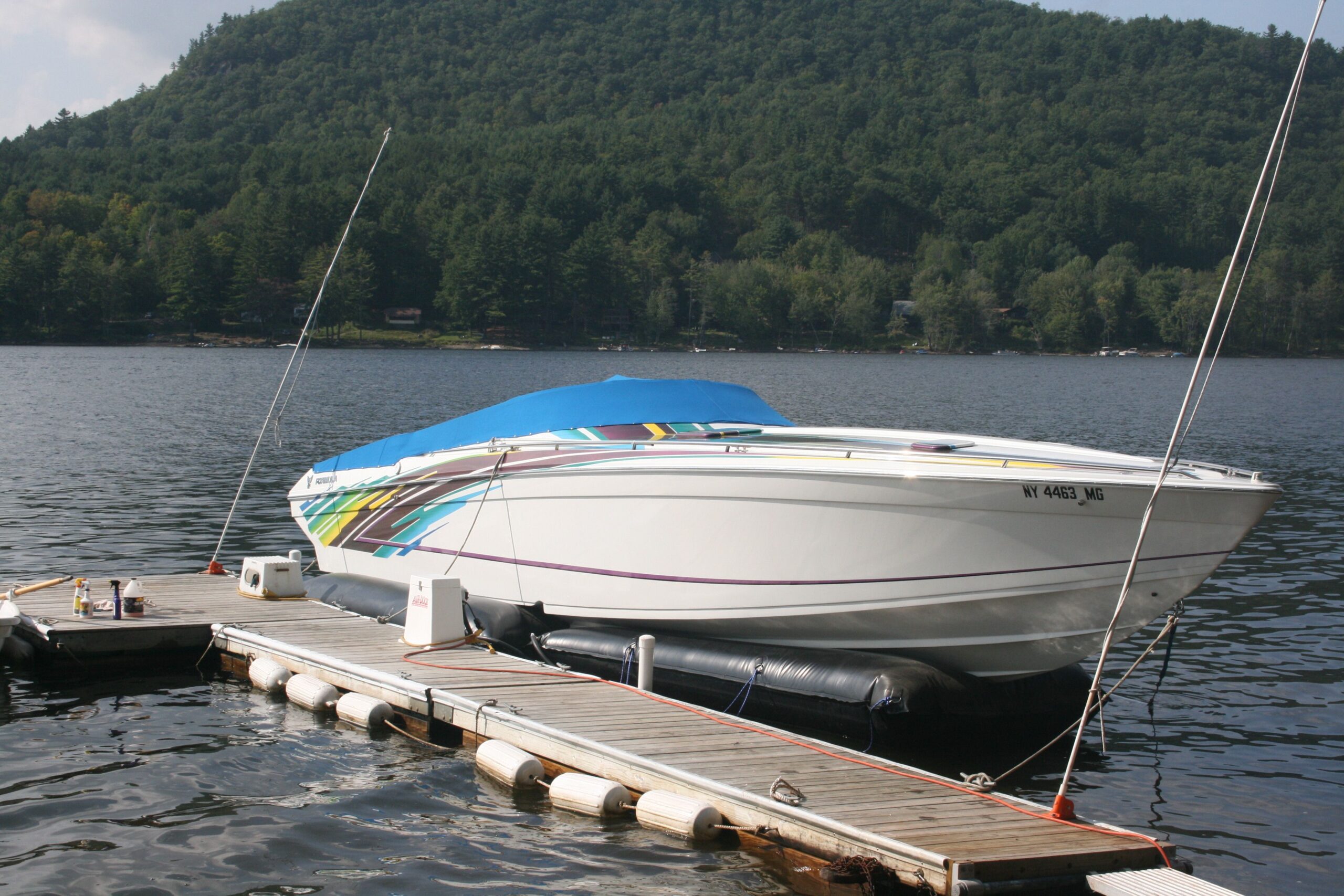 V-Hull boats can be lifted on either two, three, or four interwoven chambers, but our most common size is comprised of three chambers meticulously tailored to fit your boat. Internal guide chamber help to center your boat as you dock, and our easy to use control assembly allows you to lift your boat on a cushion of air quickly and easily.
Check out our Installation & Usage Page for detailed information and examples!